Dust & fume collection systems can't be an afterthought. Cutting, grinding, sanding, bonding, soldering, welding, painting… If something's being made, chances are there are things in the air that need to be removed. Whether dust, particulates, mist or vapors, RP Fedder has the right piece of equipment for the job.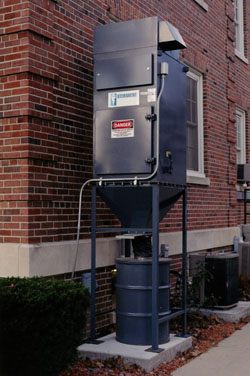 We are an authorized dealer and distributor for some of most sought after brands on the market, including:
Camfil: industrial dust collection, fume mist, and other collectors for heavy-duty applications. Learn more here.
Sternvent: small-scale dust collectors for education and light manufacturing environments.
Flamex: spark detection systems.
Plymovent: exhaust hoods.
BS&B: spark arresters.
We can design, source, install and service your complete dust or fume collection solution, as well as provide replacement filters and cartridges for any make or model.