Custom Industrial, Commercial, and OEM Filter Manufacturing
Since our founding in 1959, RP Fedder has been engineering and manufacturing custom filters for customers across every industry. Our filtration specialists will work with you to determine the type, size and materials that best suit your needs from custom HEPA filters to die cut filter media. We specialize in low-volume, niche applications, with production run sizes from a couple dozen up to thousands of pieces. We also provide short lead times ideal for manufacturers' just-in-time (JIT) and lean production environments.
Our engineers will work with you to optimize the tradeoffs inherent in any filter design so you get the filter that best fits your application. We'll work around desired: 
air flow

filter efficiency & lifespan needs

pressure drops

geometric constraints

costs
…and strike the best balance across all of the above.
Custom Filtration Manufacturer: Production Capabilities
Our Rochester, NY manufacturing facility has a wide range of production capabilities. If you don't see it below, please just ask. Chances are we can accommodate the custom filter design you need.
Pleating Capabilities
Wide range of media including paper, synthetics, glass, fiberglass, HEPA/ULPA, ASHRAE/expanded metal, electrostatic, nanofiber and more
1/2″ to 6″ high and up to 42 inches wide
Testing & certification
Pleat manufacturing performed inside a 10,000-class clean room
Housings
Metal
Plastic
Cardboard
Low-volume molded endcaps
Custom-injected
Finished Filter Products
Square
Round
Cylinders
Cones
V-banks
Panels
With or without sealing gaskets
Gasketing
Options include foam-in-place and die cut in a wide range of materials
Potting
Options include hot melt, urethane, silicone
Testing & Certification
Including 100% HEPA testing
Assembly and Conversion Capabilities
Common Applications
RP Fedder has been manufacturing filters for just about every industry since 1959. Our engineers work with you to determine the best filter design, whatever your product. Just some of the applications for which we've fabricated filters include:
Medical products
Dust collectors
Smoke & fume evacuators
Commercial vacuums
Venting filters
Animal testing cages
Cabin filters
Pre-filters
Industrial Air Filter Manufacturing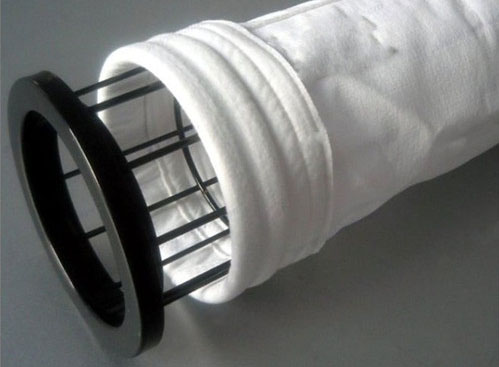 Air Purifier Filters
Our air purifier product range includes pre-filters, high efficiency filters such as HEPA and ULPA, and specialty carbon filters.
Panel, cartridge or custom geometries
Pre-filters, HEPA, Carbon
Metal, chipboard, plastic, molded style frames/end caps
Built to meet OEM standards
Die Cut Filters
We have high-speed presses for high volume jobs and a 60" wide press for large part geometries. If you have a die cut part you need, R.P. Fedder can help.
Small to large geometries (up to 55" wide)
Foam, ASHRAE, carbon, or laminated medias
Gasket materials include foam, neoprene, poron, etc.
Dust Collectors
Typical applications are vacuum systems, conveying systems, powder booths, and wood dust collection filter elements.
Standard and custom sizes available
Cellulose blends, Spunbond, PTFE membrane, nanofiber media available
Engineered solutions for troubled collectors
High-efficiency pleat design
Digital Printing Filters
We've been capturing pesky toner dust since 1959. In fact, that's how our business began: designing and manufacturing the toner bag filter for the first generation Xerox machines. Our expertise and longevity in this industry has made us a key supplier of filters, cleaning and oiler belts, and bottled silicone fluid for manufacturers around the world.
Toner filters
Oiler belts
Ozone filters
Bottled silicone sluid
Foam Filters
Foam air filters are available in a variety of reticulated open cell polyester, polyurethane and polyethylene foam filter medias. Applications include vacuum cleaners, appliances, industrial equipment, cabin air filters, CPAP, oxygen concentrator filters, dental appliance air filters, electronic equipment air filters, HVAC air filters, medical equipment air filters, and specialty filters for our military.
Cartridge wraps
Ultrasonic welding
Laminating gradient densities available
Medical Filtration
Medical filters include carbon filters, cartridge filters, capsule filters, disc filters, foam filters, HEPA filters, panel filters, pre-filters and ULPA filters used in a variety of medical appliances and equipment.
Specialty molding available
On-site testing and certification
Pleated in class 10,000 cleanroom
Pre-Filtration
Using a vast array of filtration media, including, fiberglass, polyester, foam, melt blown, electrostatically charged media, etc., we can pleat, die cut, ultrasonically weld and frame a pre-filter to suit your needs.
Laboratory Filters
Custom enclosures
HEPA and ULPA filters
Carbon trays
Fume hood filters
Isolation system filters
Panel Filters
Custom and Standard sizes
Merv 7 to Merv 13
Electrostatic media available
Chipboard, metal or plastic frames
Printed frames available for private labeling
Industrial Vacuuming Filters
If you need a filter designed to meet EPA safety requirements for lead paint abatement or asbestos removal, we can help.
Weld Smoke Evacuation Filters
In welding operations, workers are in contact with harmful fumes like Hexavalent Chromium, which is made up of submicron particles – detrimental to human lungs. Our HEPA filters eliminate those harmful particles and carbon filters aid in fume reduction.
Certified filters to remove Hexavalent Chromium
Industrial strength build quality
Custom HEPA Filters & Testing Capabilities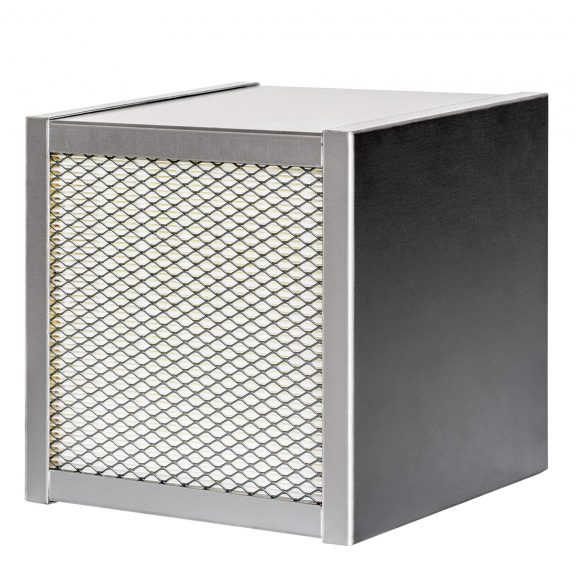 As one of the leading global producers of HEPA filters, we design and manufacture an array of OEM, aftermarket and custom HEPA air filters for industrial, commercial, healthcare, and household products. HEPA (High Efficiency Particulate Air) filters as defined by the Institute of Environmental Science & Technology (IEST) must capture a minimum of 99.97% of contaminants down to 0.3 microns in size. This means for every ten thousand 0.3 micron particles that enter the HEPA filter, no more than three particles will pass through. We have state of the art manufacturing and testing facilities for HEPA and ULPA filters. In-house testing is one way we ensure quality while saving our customers money. Each filter is labeled noting filter efficiency, pressure drop, rated air flow, serial number and lot number for unit tracking to meet our quality assurance standards.
Cartridge, Panel, or V-Bank
Tested in house to IEST standards
Pleated in class 10,000 clean room
Metal or molded frames/end caps
One piece or dovetail gaskets
OEM / Custom Filters
We make a wide variety of filters for the most demanding OEM filtration applications including specialty and niche markets. Rugged elastic PVC end seals are cured with molded sealing beads to allow compression to eliminate contaminated bypass. Our filters are designed to meet the demanding airflow and efficiency requirements of the semiconductor, pharmaceutical, biotech, food processing, and other industries in which airborne contaminants must be carefully controlled.
Pleating
Die Cutting
Ultrasonic Welding
Assembly
Testing & Certification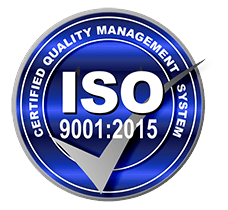 Certifications
RP Fedder is ISO 9001:2015 certified. This standard demonstrates our ability to consistently provide products that meet customer and regulatory requirements, as well as continuously improve how we manufacture custom filters.
Start the Conversation With Our Filtration Specialists
We are ready to work with you to determine the custom filter specifications that best suit the needs of your product or application. Please provide us with information about your use case and one of our team members will be in touch with you soon.