Our team has been designing and helping customers implement the best heating solutions for their facilities for 40+ years. If you're in the market for a boiler, please give us a call.
We provide condensing gas-fired, condensing domestic semi-instantaneous, and electric boilers, and can guide you through the best choice given your project goals. We work with engineering & construction teams, general contractors, and end users, and provide operations training and warranty service after installation.
RP Fedder is a proud and exclusive seller of Aerco boilers in Western New York.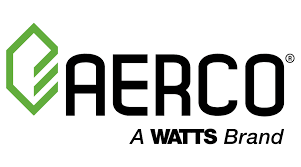 We are also proud to provide parts and support for Sussman boilers in New York counties west of and including Jefferson, Lewis, Oneida, Madison, Chenago and Broome. Contact us to learn more.