Aegis CO2 Water Heater
The perfect high capacity and environmentally future-proof commercial water heater for new and retrofit buildings.
Get a Quote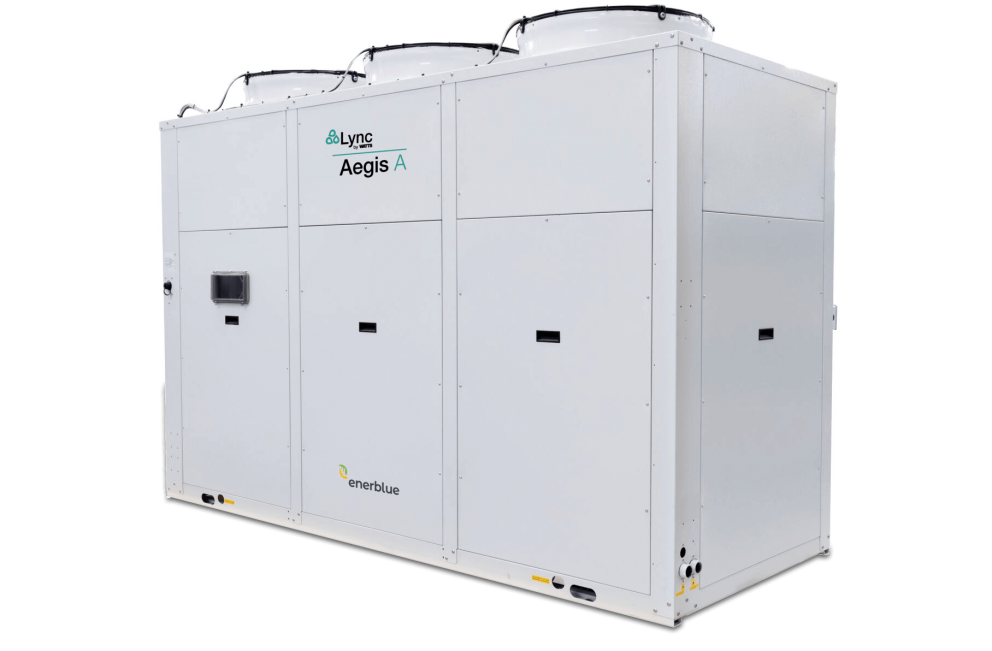 Largest Domestic Water Heat Pump Around
Our smallest size tank is bigger than the competition's largest; featuring high capacity output of 20,000 liters of hot water per day or more
Environmentally Friendly
ODP of 0 and low GWP of 1 using CO2 as the refrigerant

High Performance
Hot water up to 185°F at air temperatures as low as -4°F
Energy Saving
Energy efficient with lower operating costs; 3x better performance compared to resistive electric
Air Source Heat Pump Water Heaters Powered by CO2
Aegis is a highly efficient, commercial heat pump solution that uses electricity and natural refrigerant-grade CO2 to produce domestic hot water up to 185°F all year round.
Aegis comes in two versions: Aegis A and Aegis W. Aegis A absorbs and moves heat from the surrounding air at temperatures as low as -4°F to produce hot water. Aegis W produces hot water by absorbing and moving heat from a connected water source at temperatures as low as 14°F.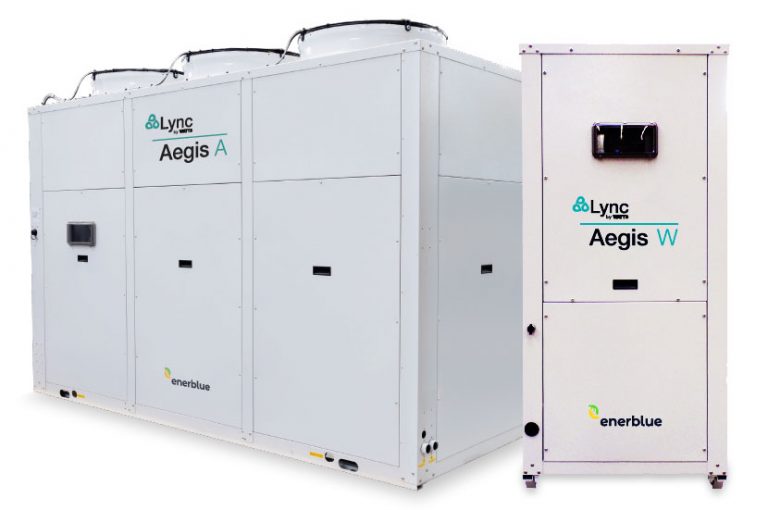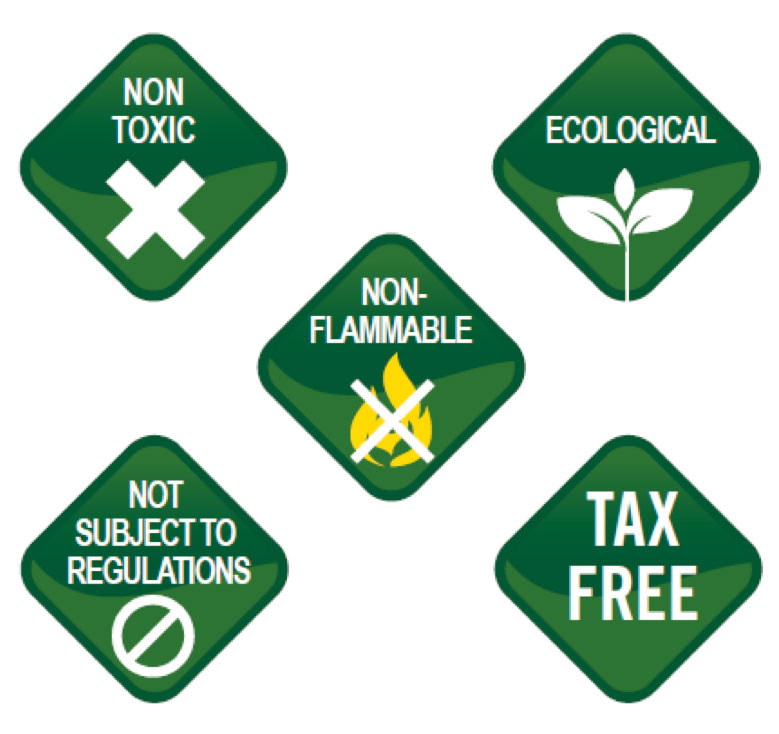 Adapt to No-Gas Laws and Electrification Initiatives
Future-proof your water heating system from stricter environmental laws
An increasing number of cities and states are implementing laws that ban the use of natural gas in new buildings – or in other ways limit or disincentivize its use. In certain cases, laws even specify the use of heat pumps.
Using electricity and the superior qualities of R744*, a natural refrigerant-grade CO2, Aegis heat pump water heaters are among the cleanest, most efficient and environmentally friendly ways to heat domestic water.
Coefficient of Performance of 5.0 or higher
Non-toxic and non-flammable refrigerant
No negative impact on the ozone layer
Global Warming Potential (GWP) of just 1.0
*R744 outperforms other refrigerants, like R134a and R410a, by having a much lower GWP (1.0 vs 1430 and 2088 respectively) and a wider range of ambient operating temperatures, making Lync's Aegis heat pump a better, longer-lasting option as more states introduce stricter environmental guidelines.
High Performance and Energy Saving Operation
Aegis comes as a single-source system solution, which provides buildings with an industrial heat pump water heating system optimized for maximum output and efficiency. Duplex stainless-steel tanks allow for higher water temperatures and outdoor usage.
The wide ambient operating conditions of Aegis provide a high COP throughout the year, which translates into lower energy bills. Whereas a gas-fired or electric resistance water heater is physically limited to a theoretical COP of 1.0, i.e. 100%, the Aegis heat pumps can achieve a COP of 5.0 or higher. By absorbing the "free" heat in the surrounding air or water rather than heat being generated by electricity or from a fuel source, less energy is needed to produce the same heat output.
Applications
The Aegis line of air source heat pump water heaters feature hot water production up to 194°F/90°C and an ambient operation from -4°F/-20°C to 113°F/45°C. They are ideal for both new and retrofit applications and can be used in a variety of commercial facilities including:
Hotels & Hospitality
Office Buildings
Universities & Dorms
Residential High Rises
Industrial Facilities
Healthcare Facilities
Restaurants
Multifamily
Gyms
Start the Conversation With Our HVAC Specialists
Please fill out the form below and one of our HVAC specialists will reach out to help you select the right solution for your needs.